STYLE ME PRETTY CLOSING | for creatives
If you're like me when you first saw this today you were probably all like Titus here & totally in shock about this wedding industry news!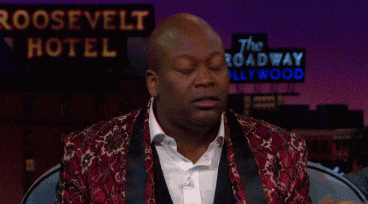 The social media presses are working overtime right now as word is spreading that the industry leading wedding publication, Style Me Pretty, is shutting it's doors and closing at the end of April 2018. To say that we are all shocked would be an understatement.
Style Me Pretty sent out a notice to their Little Black Book members today letting them know that they are regrettably going to be closing down on April 30th, 20178. There are so many emotions and so much confusion surrounding this surprising announcement. We are all left wondering what could be the reason for the sudden conclusion of such a cherished website & blog that the creative industry and so many brides absolutely adore.
They are currently sharing this short & sweet notice on their website with their viewers:
"Even the most perfect of weddings must eventually come to a close. The same is true for us here at Style Me Pretty. After an incredible twelve years of sharing your beautiful weddings, we will close Style Me Pretty on April 30th.

While we won't be posting any new stories after today, you'll be able to view and save anything on the site up until the end of the month.

We're so proud to have played even a small role in sending so many brides and grooms off into their happily-ever-after. Thank you for sharing such special moments with us."
We have truly loved reading the content and especially the weddings that they have shared with us all over the years! Like Borrowed and Blue last year, we will all be so sad to see this amazing online publication also come to an end. I'm sure we will have more news to come in the coming weeks and will share an update with you then.